We improved the order tracking service
The order tracking service allows your customers to know with certainty the status of the office and see in real time the vehicle location to know for sure when she will be home.
We have made a complete change in the tracking service offices Beetrack, which you can insert into your website easily by copying the code in your account to enable your customers to obtain accurate information about the status of your purchases.
How does it work?

A user can view the status of their orders using the tracking widget that you must be implemented on your site, for this, you must give the tracking code, order number or user ID according to the configuration you did in settings your account.
Once the customer enters the data, a site with all the information office, and also a map where you can follow in real time where the vehicle will be displayed.
The tracking map seeks to meet the needs of transparency and reducing uncertainty customer of our client, with the adoption of new technologies such Uber.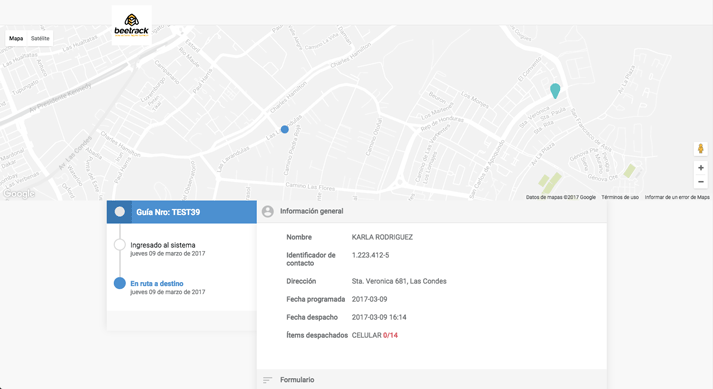 The customer can see exactly where the vehicle is located and estimated time of delivery at home.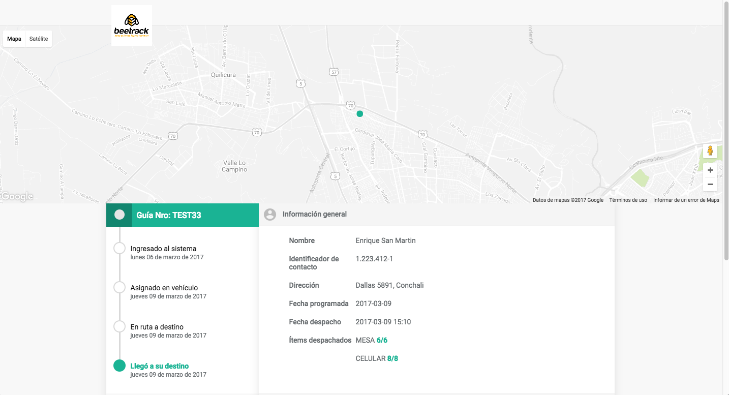 From today all our customers have access to improved tracking service, but to get all the capabilities map carriers must update the mobile application to version 2.12
If you need help configuring the tracking service orders for your customers, please contact us at soporte@beetrack.com .