[Infograph] What Nobody Says Last Mile Logistics Regarding
In 2011, UPS trucks handled 20.4 million fewer miles (in US only) for miles driven in 2010. The result? 20,000 metric tons in reduced pollutant emissions, as well as a decline in fleet maintenance costs and expenditures associated with each fuel delivery.
How did they do this?
Response: Data + Analysis = Knowledge.
The elements of the "Logistica Last Mile" in the model offices at home represent 50% of total logistics costs, and is full of challenges that logistics managers must deal with on a day – to – day operation and s. Typically this point is the most expensive, more efficient and less problematic whole process in the supply chain. Which also usually it has a negative impact on company profits and customer experience.
But these problems can be solved with a minimum of data and analysis. The big problem is that, according to this survey by Mark Miller in 2014, only 24% of companies believe they have the capacity and adequate agility in their supply chain to serve today 's online world, and a worrying 81% of them admit that their supply chain and logistics operation is not able to join an Omni-Channnel strategy.

Managing the Operations and Logistics
Last Mille
"The offices and the Last Mile require coordination between Retail selling product, MANUFACTURER developing the product and the customer who buys" – Will O'Shea, 3PD's Chief Sales and Marketing Officer.
The use of technology is key to communication and coordination required between the various actorsthe delivery process. But much of traditional software are not up to what modern businesses need for proper management last mile logistics.

The vast majority of fleet management software, for example, are designed to deliver processes and internal deliveries within the company and external shipments to distribution centers or stores. Software fleet management used in home deliveries are primarily focused on optimizing the load, setting routes and delivery schedules, which provides limited or no visibility into quality metrics, especially if 3PL couriers or transporters are involved.
That being the case, also assuming you want to follow the example of UPS and perform data analysis to improve your operation last mile logistics and save you unnecessary costs, this is what you should be looking for your business:
Integrating a cloud solution:

A SaaS (Software as a Service) logistics can offer advanced functionality in a fully integrated solution, providing reports and alerts in real – time, easy operation and visibility of all your dispatches process. Business intelligence and reporting modules make the analysis of historical data is accessible enough for logistics managers at the corresponding times, facilitating the creation of important strategic decisions about your operation last mile.
Metric determines Measurable:
"If you can not measure it, you can not handle it" – This applies to both the management of your operation and your customers. The data you need to improve your operation offices can not rely solely on having real-time visibility of your deliveries and whether they were or not in the corresponding schedules. You need to also be able to capture and manage comments and suggestions from your customers, including claims, proof of delivery and online billing service.
Suitable manage your assets:
Many logistics companies make the mistake of putting all their efforts to measure performance by vehicles and not drivers. The "

Warehouse Productivity Benchmark Report

" estimates that between 40% and 60% of the time of a driver who is en route is not driving. Service delivering drivers is critical, since they are often the only ones who interact face to face with your customers and bring into play your company, your brand and reputation – They are responsible for shutting down the entire life cycle of your customers, therefore their last experience with your brand.
Be prepared for the unexpected:
Traffic congestion, weather conditions, problems on your route or unexpected delays are all very important factors that can affect your delivery schedules. Included those best-laid plans can fail, so having contingency measures in case of problems should be something pre-set by the company. Logistics managers must have the ability to see in real time what happens on the road with each of its drivers and be alerted if a problem occurs as quickly as possible.
"Beetrack has enabled us to deliver better customer service, real – time monitoring everything that happens in each of the deliveries." – Christian Avendaño, CEO DGA
"Managing compliance orders and deliveries" is 1 of 11 challenges that today's managers and logistics managers around the world are trying to solve to significantly improve their logistics processes in offices.
You can download the rest of the challenges and problems that we identified Beetrack and how to solve them.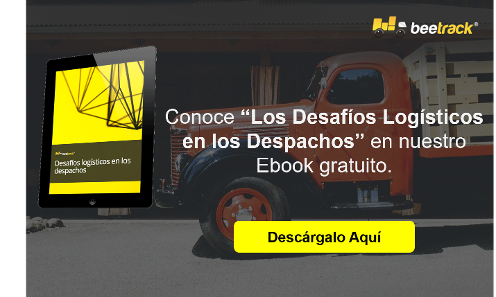 ---