How to Satisfy customers in the food industry
Internet has revolutionized many industries, from finance, fashion to logistics in all areas. A few years ago, the food industry has also been part of that revolution, the greatest advance of online shopping, with called e-commerce or e-Commerce.
If we observe the behavior and changes experienced by consumers when purchasing goods and services, you may notice a big change to have become much more empathetic with the care of the environment, which in turn caused them to care more about their quality of life.
Thanks to the mass media, in addition to easy access to information, today's consumers have begun to acquire new eating habits, so greatly have chosen to choose foods that generate the least possible impact on the planet and in turn, they are made of the most natural and healthy as possible.
This interest has motivated companies to generate concrete changes with the development of different consumer products, seeking to add value to society, considering the importance of environmental sustainability and seeking a balance between efficiency, social demands and the environment .
Improve the quality of life through food, it is no longer a priority
In the field of food industry, there are thousands of companies with very different characteristics to each other, so finding a methodology that mainly focus on providing solutions that meet the needs of the environment is not an easy task.
For this reason, and seeking to find an effective solution to this problem, in June last year, was held in Madrid the second edition of ENVIFOOD Meeting Point, meeting point for the environmental sector, food and gathering environmental solutions to businesses and industry companies to find the best alternatives and work with good practice low impact on the environment.
At this fair, the main challenges for the food industry in the next 5 years were presented, and to the surprise of many, among these objectives, the ultimate aim is to improve the current quality of life and future of citizens through feeding.
Raising awareness to improve productivity
Two of the most important challenges in terms of industrial processes, where the ideal is that all companies in the food industry apply these measures are related to increased production relative to population growth , and the conscious use of water for all the processes that the industry requires.
However, you can not leave behind other key challenges to encourage the best practices in the food industry , with actions based on energy efficiency , generate innovative technological proposals against indiscriminate waste of food and new solutions to improve the efficiency of hygiene in production processes.
The other challenges discussed below, relate directly to technology and the use of applications that facilitate the activities of both the supply chain, as delivery processes for food companies that have services e-Commerce.
Against this, it is key that the various companies in the field of food continue researching and developing a sustainable supply of stocks and commodities to reduce loss and waste of food . But most importantly, it is to generate environmental awareness through training, communication and dissemination of knowledge among managers, entrepreneurs, workers and consumers.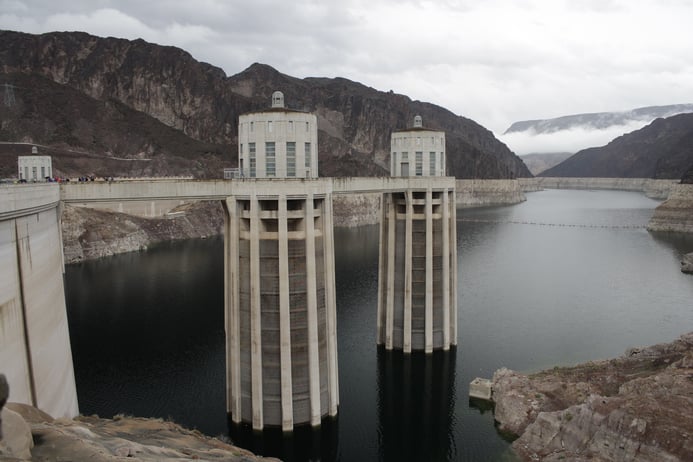 More Production v / s less use of natural resources
If in the next 15 years not generated increase of at least 50% of current production of food supply is not able to satisfy customers in the food industry and meet the demand of the world population , so the main challenge for companies in the industry, is produce for a growing population under an environment of scarcity of natural resources such as water and energy primarily.
To respond efficiently to this problem is already affecting the world 's population, it is essential that companies in the category achieve improved process efficiency , while reduced indiscriminate consumption of resources , generating a direct medium impact environmental.
Second , it is the care of water, the most important resource that exists, and that sooner or later will become, unfortunately, a scarce and difficult to access resource.
In the food industry, water use is key to everything, playing a crucial role in the quality of perishables directly depends on how pretreatment have been processed, where huge amounts of water are required.
To recudir water consumption in the processes of the food industry , it is important that analysis and complete redesigns laundering practices in each company are made , intended for a twofold purpose decrease the amount of water used and reduce pollution load and wastewater.
E-Commerce service technologically efficient
As mentioned above, internally supply chain is very important for companies in the food industry meet and improve practices related to key inputs and raw materials. However, we should not fail to consider a trend that many companies are taking, which is selling products online.
The e-Commerce has taken center stage in recent years, and today, supermarket chains are already offering home delivery services to supply and satisfy customers in the industry providing greater convenience and speed.
Ensure freshness of perishable products, fruits and vegetables, it is not an easy task, so many companies are under the obligation to comply with strict standards of quality and hygiene.
You think of traceability in the processes of the food industry, relates as an important element for care and food control, as systems designed to follow the path of a product, evaluate its components, raw materials and relevant information on it, from its origin to be delivered into a warehouse, or where the last mile to the customer.
Against this, it would be unlikely and irresponsible that a company who sells products or dispatch does not have traceability processes.
The correct product distribution last mile
If we think companies industry perishables that do have e-commerce business, but have no need to work with specially equipped vehicles to transport products low certain standards of hygiene and temperature, it is feasible to hire a third logistics provider or 3PL to provide cloud services to maintain full control of delivery processes in real time.
Working with data in real time and obtain concrete data operations, is essential for all businesses in the food industry looking to increase and retain their customer base, and build competitive advantage.
And in these cases, not just talking about product distribution last mile, but also trunk deliveries where it is needed visibility and traceability to expedite product transfer processes.
Competitive clients today seek to eliminate the uncertainty with suppliers, plus get their deliveries on time, products in good condition and receive timely solutions if a problem occurs.
In addition , have strict reporting data has become the common language between business and operation areas , which are being used to establish metrics and growth objectives of each company.
POWER YOUR COMPANY WITH BEETRACK