Beetrack Reaches higher levels of efficiency thanks to Amazon Web Services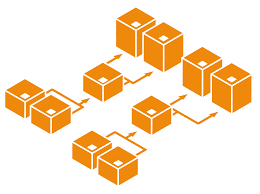 Beetrack, software and services provider control and traceability of deliveries to transport companies and supply chain since its inception four years ago – has left to Amazon Web Services (AWS) its technological services, entrusting security and resilience that provide cloud – based systems. Thus, Beetrack can go about your business, focusing its efforts on customer requirements.
This joint work is reflected in a significant saving of time. For example, whenever a server must be lifted, make use of a new service or deploy any application required less than five minutes, even at a time when demand rises by 50%.
"For this type of business, ability and support are critical factors that AWS has worked perfectly and ease of use, and price stability." He added that "we AWS all our technology applications, from databases to images in real time, high quality and supported by the information." – Sebastian Ojeda, CEO of Beetrack
Finally, he stressed that this platform is an investment that can grow, according to industry requirements. "It is very affordable and great potential as it adapts to the needs of each company.
Success Story Beetrack in AWS
When the founders of Beetrack began offering its services and software for transport and delivery management three years ago, they knew they needed an infrastructure of servers and scalable databases to support business growth. Frustrated with failures and downtime of other service providers in the cloud, migrating your application servers to Amazon Web Services, reducing failures and instances of downtime to zero.
Moreover, it is easily scalable particularly in times of high demand, such as hot sales Christmas product or Cyber Monday , "the executive said .

Last year, Beetrack was highlighted as a success story in the Amazon AWS site. Click here to see the entire article.
"With a single click, you can go about putting together an architecture much more robust way, and very simply." – Nicolas Kipreos, COO, Beetrack
---
Originally published by Magazine Global Business in issue

No.

139 , January 2018